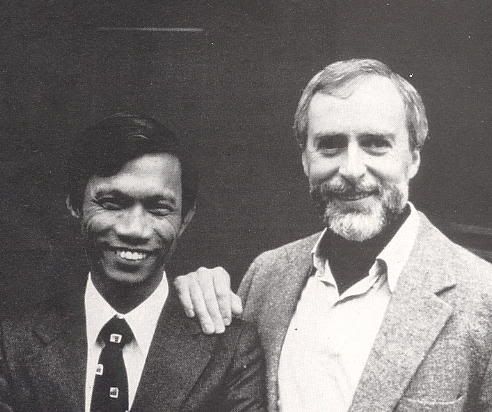 Dith Pran, who survived the Killing Fields of Cambodia, has died today at the age of 65. Dith Pran was Sydney Schanberg's photographer and journalistic partner in Cambodia. When Phnom Penh fell to the Khmer Rouge in 1975, Schanberg was expelled from the country. Schanberg arranged for Dith Pran's wife and children to be evacuated to the United States, but Pran stayed behind.
Dith Pran lived through the madness that the Khmer Rouge brought upon the Cambodian people – a forced de-education of the population and a genocide that took two million lives, one third of the country's population. He escaped to Thailand in 1979 after the Vietnamese invaded Cambodia. Since coming to the United States after his escape, Dith Pran had worked tirelessly to spread awareness of the Cambodian genocide.
Dith Pran's work remains unfinished. He worked to end the horrors he had suffered and witnessed.
Now, he rests. Rest in peace.